Sky's the limit!
Charles Champion, Airbus's Executive Vice President of Engineering unveils the Airbus Concept Cabin at the Royal Observatory in Greenwich , London
With its see-through aircraft cabin, passengers of the future will get a window on the world as they fly through the sky. For this plane with its 'intelligent' cabin wall membrane and interactive games, may be everyday air transport in 2050.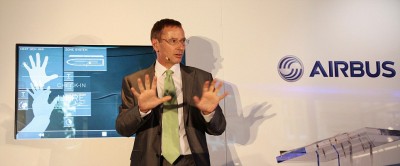 Window on the world: Gone are the small aircraft windows in the 'vitalizing zone' which provides a panoramic view for passengers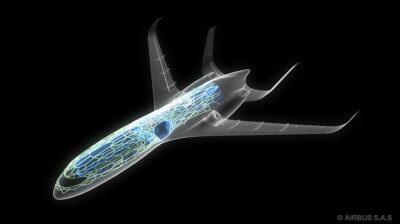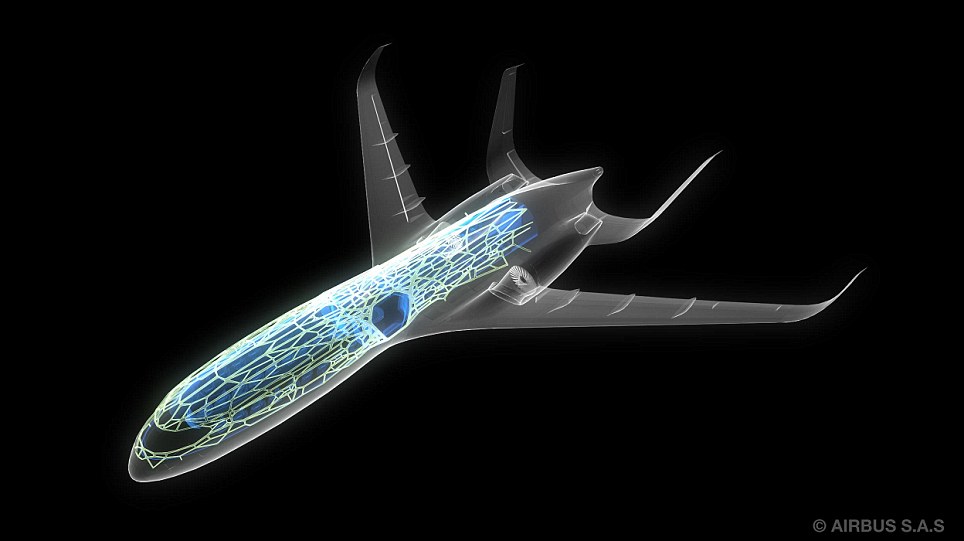 Flight of fancy? Artists impression of an x-ray of an 'intelligent' concept cabin of an aircraft of the future. First, business and economy cabins are replaced by zones for relaxation in the front, work in the back, and a fully-stocked bar for socializing. Passengers will be able to see everything to the sides and in front of them. So blindfolds might be handy come takeoff and landing time. The aircraft's walls change according to light conditions. There are holographic pop-up gaming displays and in-flight entertainment powered by the heat of passengers' bodies. The technology could mean travellers might
even be able to read bedtime stories to their children back home. Most of the basic technology such as molding seats and 'head-up displays' already exist,but how Airbus plans to make the plant-based, transparent 'skin' of the plane remains a mystery.