(P) Doppelherz – 100 de ani de tradiție și inovație!

Anul acesta, brandul german Doppelherz împlineste 100 de ani! Un secol de existenta, 100 de ani investiti în calitate si inovatie în sanatate. Grija pentru mentinerea sanatatii a fost si este motivatia constanta a brandului Doppelherz!
Doppelherz se bucura de o traditie îndelungata în Germania. În cei 100 de ani ai acestei marci de prestigiu au fost dezvoltate extrem de multe produse, în fabricarea lor scopul final fiind oferirea unui stari de bine pentru cei ce aleg Doppelherz. În ultimele decenii, gama de produse a fost îmbogatita permanent cu noi produse, iar Doppelherz a crescut si s-a pozitionat ca un brand ce sprijina sanatatea unei întregi familii.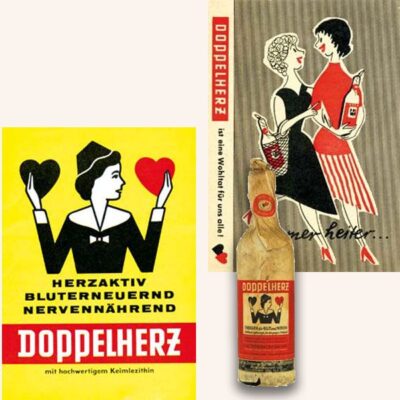 În prezent, consumatori din peste 60 de tari din întreaga lume se pot baza pe produsele de înalta calitate de la Doppelherz. Din 2005, brandul este prezent si pe piata farmaceutica din Romania.
Doppelherz sustine calitatea
La baza produselor Doppelherz sta o selectie riguroasa a ingredientelor, fiind aprobate de Medicines Agency of the European Food Safety Authority. Înainte ca produsele Doppelherz sa ajunga pe piata, acestea trec print-un control înalt de calitate – nimic nu este lasat la voia întamplarii. Sunt fabricate în mod responsabil si verificate în conditii stricte.
Doppelherz – un brand pentru noi toti
Doppelherz însoteste multi oameni de-a lungul întregii vieti. Cu o gama larga de produse, care contribuie la întarirea sistemului imunitar, sustin metabolismul energetic si performanta, activeaza frumusetea din interior, mentin ochii sanatosi sau întaresc sistemul cardiovascular – cei de la Doppelherz promoveaza o viata sanatoasa si activa la orice varsta.
De la tablete, capsule, comprimate efervescente si pana la solutii orale buvabile, plicuri cu granule orosolubile sau picaturi de ochi – gama Doppelherz contine produse sub diferite forme de prezentare, pentru ca cei care le aleg sa gaseasca ceea ce li se potriveste cel mai bine. Majoritatea dintre ele sunt fara lactoza sau gluten. În prezent, în Romania peste 85 de produse ajung în casa a milioane de romani.
Scurt istoric
Istoria marcii Doppelherz dateaza înca din anul 1921, cand primul produs – Doppelherz Tonic – a fost vandut si înregistrat ca marca sub tutela Queisser Pharma Germania. Treptat, popularitatea brandului a crescut de la an la an, logo-ul cu cele doua inimi devenind sinonim cu sanatatea si vitalitatea pentru milioane de oameni.
Devenit rapid un brand de succes în Germania, produsele Doppelherz au început sa ajunga si în tarile din Europa de Est, inclusiv în Romania. Începutul anului 2000 a fost un an fulminant pentru notorietatea si expansiunea produselor Doppelherz, încat compania nu mai era asimilata doar cu tonicul. Din acel moment, s-au pus pe piata produse ce contin vitamine, minerale, oligoelemente, sau acizi grasi Omega-3 care în scurt timp au ajuns preferatele clientilor.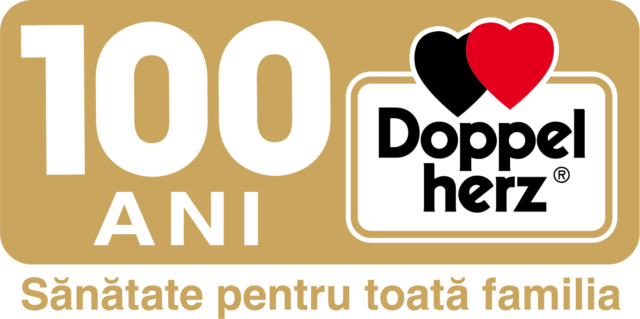 În 2005, primele 4 produse Doppelherz si-au facut aparitia pe rafturile din Romania alaturi de gama completa de produse Protefix. De atunci si pana în prezent li s-au alaturat numumarate produse, printre care si Kollagen 11.000 PLUS sau Kollagen Beauty, care au devenit rapid unele dintre cele mai populare din gama.
Produsele Doppelherz ocupa de ani de zile primele locuri în vanzarile de suplimente alimentare în categoriile de produse pe baza de Omega-3, vitamine si minerale pentru articulatii, memorie, sistemele muscular si nervos. Cu ocazia aniversarii a 100 de ani, brandul german Doppelherz a pregatit pachete promo aniversare la cele mai bine vandute produse de-a lungul timpului, ce vor fi disponibile în farmaciile din întreaga tara începand cu luna mai!
Doppelherz
De la inima la inima, pentru toata viata!